A great party full of jams, drinking, magic and many other adventures. The band setup was choice with several musicians sitting in and jamming throughout the evening. A little drama with a brotherly wrestling match, but Joe and Bridget Boland showed their love and helped the situation. The In? played several sets throughout the night including a nice version of "It Will Read Horror" with Dave DeVasto sitting in on keyboards. No recordings, but some good pictures.

The In? is surprise attacked by the camera

Our good friend Dave DeVasto sits in.

Fish address the crowd at midnight.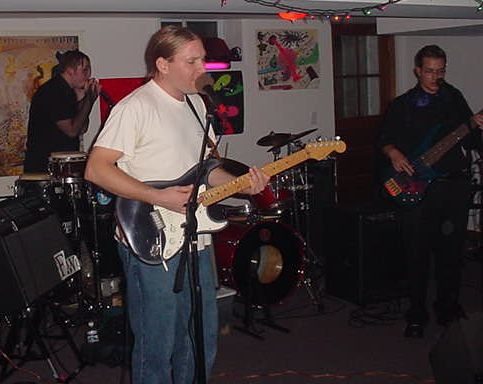 Contact us, we'll play music for you.

These two party-goers are about to make a bad move.